Thursday, September 30, 2021 / by Marketing Profile
Grab a dice and play this Halloween house themed game! Draw a spooky house based on what you roll.

Start in the "HOUSE" column and roll the dice to see what your house will look like. Draw it on piece of paper. Move to the next column, "ROOF", and roll again, finding the number that corresponds with what you should draw. Continue through all the columns!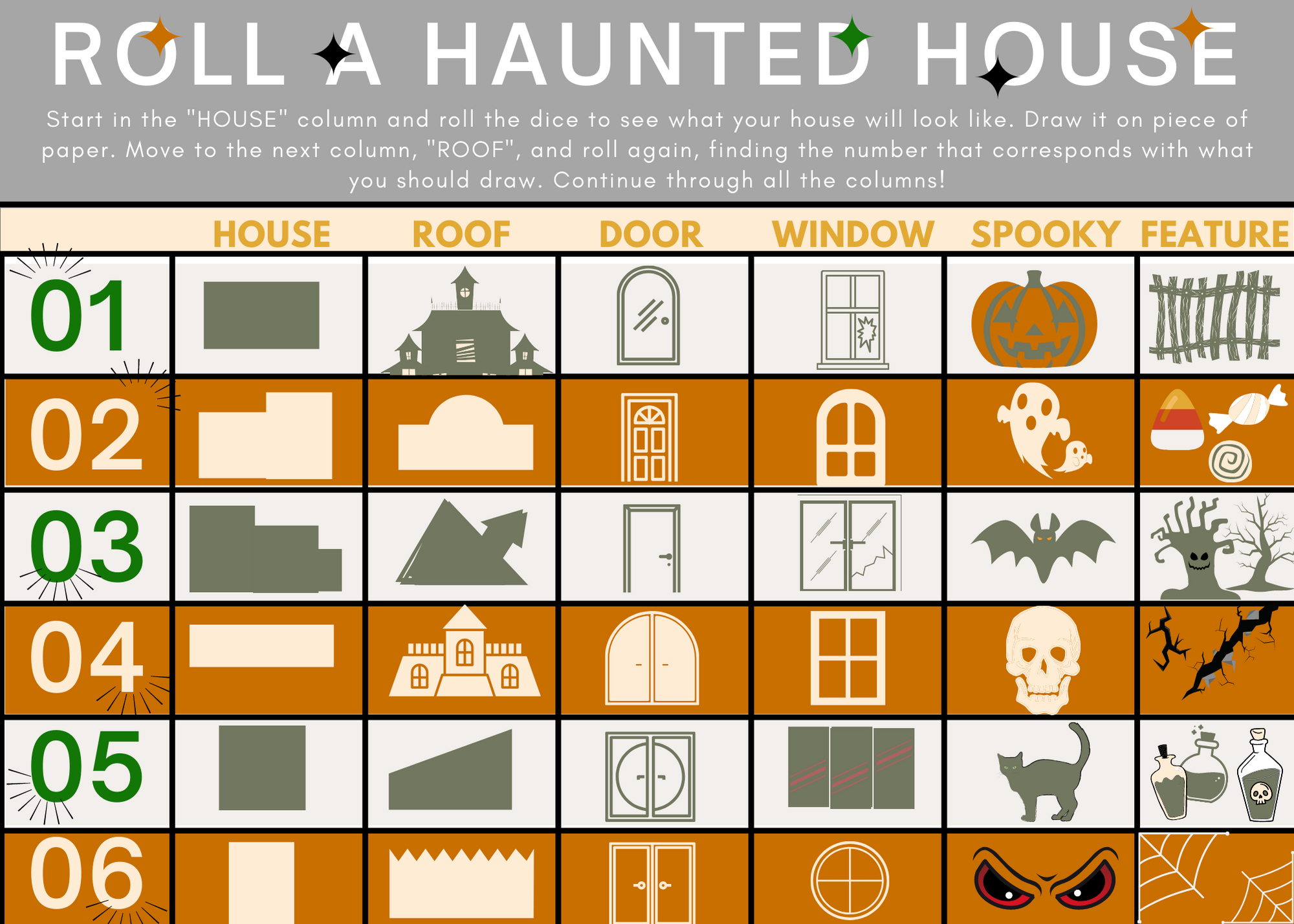 Download your own version to print here:
roll a haunted house .pdf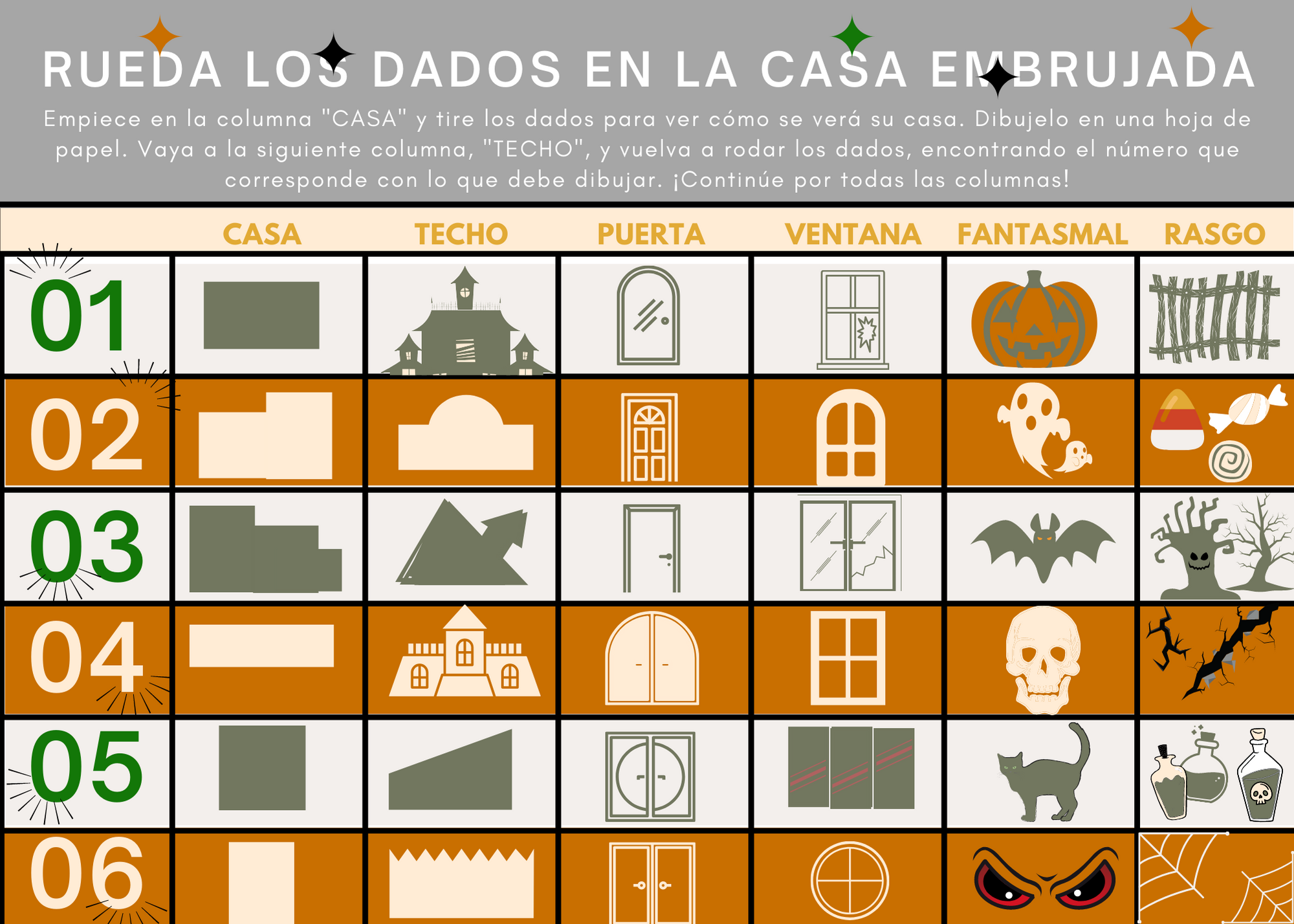 Empiece en la columna "CASA" y tire los dados para ver cómo se verá su casa. Dibujelo en una hoja de papel. Vaya a la siguiente columna, "TECHO", y vuelva a rodar los dados, encontrando el número que corresponde con lo que debe dibujar. ¡Continúe por todas las columnas!

spanish roll a haunted house.pdf